If you are embarrassed about your uneven teeth, an Invisalign® cosmetic dentist can help you straighten your smile without the world knowing.
When many people think of braces, images of obvious metal brackets and colored bands come to mind. But many adults want straighter smiles without making it noticeable that they are wearing braces. The alignment of your teeth can be changed at any age. With modern technology, getting a straighter smile as an adult can be done discreetly so that no one will know you have Invisalign in St. Augustine, Florida.
With new techniques, adults have an alternative to traditional metal brackets.
With the Right Adult Cosmetic Braces, You Can Straighten Your Smile Discreetly and Effectively
Getting a straighter smile as an adult does not have to involve unattractive metal brackets and wires. Our cosmetic dentists in St. Augustine understand the desire adults have to straighten their smiles discreetly. Through advanced orthodontics, Elite Smiles provides effective ways to give you straighter teeth without making it obvious.
Invisalign®. Invisalign is a healthy alternative to traditional adult braces that is so unobtrusive, most people will not even notice that you are straightening your teeth. With a series of clear aligners, a gentle force is applied to your teeth to move them into place. You can eat as normal, remove the aligners regularly for cleaning, and straighten your teeth comfortably. Treatment usually takes around eight months, making this technique fast, effective, and subtle.
Six-Month Smiles®. You do not have to spend years getting the straight teeth you want. With Six-Month Smiles, you really can get a smile you will be proud of in six months or less. This method takes traditional orthodontics to a new level with discreet coloring of the wires and brackets. By getting adult clear braces, you can discreetly straighten your teeth in a short period of time. By using tooth colored brackets and wires, getting a straighter smile is fast and effective.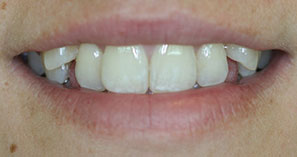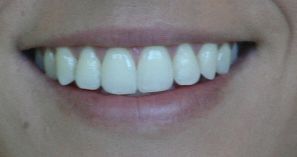 In Just 4 Months!
No matter whether you choose to get Invisalign or adult clear braces, you can get the confidence you desire and deserve in your smile quickly and easily.
Get a Smile You Can Be Proud of in Almost No Time!
Contact Elite Smiles Dentistry to schedule an orthodontic consultation today with our dentists, Dr. Steven Freeman and associates. We will sit down with you and help you determine which treatment method is right for your needs. Call 904-201-4304 today to get a smile you can be proud to show to the world.