Thank you for visiting Elite Smiles. If you are new to the area, please feel free to read our reviews and see what our patients are saying about their dental care. We also invite you to leave us a review of your own following your appointment with Drs. Steven Freeman, Nisarg Parikh, and Luis Zambrano. To learn more about our services and schedule your appointment with our dentists in Saint Augustine, Florida, please call us today at 904.201.4304. We look forward to caring for your smile!
See all of our reviews and leve us a review below!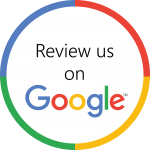 Miguel Arroliga
Cannot beet the value for the price! I was very impressed with the affordability to the level of service provided. From the time you walk in to when you leave they provide creature comforts that enhance your time there.

Kevin & Kait Leonard
Wow! I have been trying to find a dentist office that I feel comfortable at & feel like I'm getting great dental care. I'm so excited that I finally found Elite Smiles! The front office staff was very friendly & helpful. My appointment started right on time & the hygienist, Christina, was as sweet as could be & made me feel comfortable getting x-rays & my cleaning. They were very thorough with my cleaning & with asking & discussing any concerns. Dr. Parihk did a great job explaining everything to me. I will be recommending Elite Smiles to friends.

Karen Durling
I have a phobia of Dentist offices, so I don't go. Needed to go and the office staff were very
friendly and explained everything that they went over with me. The office was immaculate.
The only thing I was surprised about, was that it was upstairs. My knees don't like stairs.
Found the elevator! Going at least once a month! They are still very nice and working on getting
My mouth well! They give you sun glasses while working on your teeth, they also have music you can listen
to, too. It is becoming a nice experience, instead of a uptight visit! 07-19-17. Thank you Christina! 1

Mary Beth Lankford
What a wonderful office and staff!! They were so patient with my 4 year old and made it a fun experience for her!!! Can't thank them enough!!!

Lance Bolena
I'm glad to have a dentist that takes advantage of modern technology and the knowledge to use it. The whole office is top notch and professional, very considerate. I'm not sure why people have dentist they aren't happy with, when ones like this are around.

Cammie Thomas
Wonderful, professional, efficient service. The staff was able to schedule an appointment time for myself and my two daughters during the same time frame and they masterfully managed to take care of all of us thoroughly and efficiently. They also provided helpful education on improving our oral health habits.

steve burgess
My initial visit exceeded my expectations, the entire staff was super friendly and very positive. Looking forward to my visit next week, as strange as that may sound. I'm having an extraction done to begin the process of an implant. More to follow.

Bryce Roderick
While in the process of shopping for the right Dentist/Oral surgeon to do two implants to replace a broken bridge I saw a commercial from Elite Smiles. The advertised price was considerably less than the two estimates I had received. I was also happy to know that also unlike the other places the whole process would take place at the same office. Upon arrival I was pleasantly surprised by a very clean and nice office as well as a very friendly and welcoming staff. Dr. Zambrano and his assistant Jo Clay were a great team and do not feel that in spite of being thousands of dollars more expensive any other Dentist/Oral surgeon would have done any better! A special shout out to Allison Patterson for her cheerful attitude and professionalism as well as Amy Literski for the same! Great team!!

Lisa Pulley
I would like to share what a wonderful experience it was to be in a office with such a professional staff. The service they provide is outstanding. Dr Parikh and Carrie his assistant had me at ease the whole time. I had a procedure for a bridge, Dr Parikh never let me suffer in any pain and Carrie is quite the artist with making my temporary crowns, that matched my teeth perfect. Thank you for the great service and giving me back my smile. Everyone should give Elite Smiles a try.

tami davis
AWESOME ATMOSPHERE!!!
(This is all coming from someone who does whatever I can to avoid the dentist)
This is by far the best dental group I have ever been to! Everyone was happy when I walked in, they were smiling and friendly like we had known eachother for years! At first I thought it was just me but another patient walled in and….. exactly the same excited happiness happened!
Excellent Service like this is hard to find these days…. but this place absolutely has found the right team!!

Anthony Widener
Incredible atmosphere within the entire practice, amazing team that desires to make your experience a pleasant one (cause we all know going to the dentist can be a bit daunting…or at least it is for me) and the care, support, love and patience that is on display by all is the reason I gave them 5 stars and will encourage others to check out Elite Smiles Dentistry. Thank you!

Logan Charles
Initial consultation goin on now. So far so good. Super nice staff! And private rooms. Major plus!! They have the latest technology as well. As of now I highly recommend ELITE SMILE 👌

Courtney Fluegel
Had to have tooth pulled this week and it was surprisingly a painless procedure!! As always, had a great experience at Elite Smiles, even getting a tooth pulled! Thank you all!

Anna Thompson
I had a great experience. I was greeted when I walked in and did not wait long. Everyone was so nice!

michael matuson
I had a wonderful experience with Elite Smiles. I appreciated the full explanation of my treatment plan, and the exemplary competence and professionalism in implementing it. I was always treated respectfully and especially appreciated that I was seen promptly at the time of my appointment. The care and attention paid to me as a patient and a person sets a standard worthy of emulation. In short, they were terrific!

Nikki Luzader
I'm 27 years old and just had my very first cleaning here. First off, the staff was fantastic from the front desk to the Doctor himself. Joanna took care of me for the majority of my visit. She wasted no time and got straight to the dirty work. She was very friendly and professional, and I look forward to coming back. Thanks for the five star experience!

Myrna Allen
Elite Smiles is a friendly, clean and inviting dental office. I've had extensive dental work at this office and they are great. If you are looking for a dentist I highly recommend Dr. Parikh. He's kind, caring, gentle and does outstanding work!

Emily Yadav
Pretty impressed! Very nice office, friendly staff, didn't try to push products or services on me. Happy to be a patient!

Elaine Reagan
Every visit here has been marked by extremely friendly, professional staff and comfortable surroundings. Hats off to Dr. Chapman and his team!

Jeffrey Willis
I am very pleased with my first office visit. The office was clean and inviting but not so lavish that there was a surcharge on my bill. Amy did a great job cleaning my teeth and explaining what she saw. The dentist was friendly and did not try to sale to me. He seemed trust worthy and I look forward to my next visit. Being able to trust my medical professionals is very important to me.

Kevin Udell
Very professional, clean, prompt, polite and exceeded all of my expectations. I drove 2-hours from my home to save money on their implant, and well worth the drive.

John Rogers
Great staff. Very professional. The entire staff is experienced and provide excellent dental feedback. We are very happy we chose Elite Smiles.

Amy Semmes
Great facility and staff. Allison was able to help work out issues I was having with my insurance company.

Stacey Petrosevich
I visited this dentist office as a new patient two weeks ago. I did not have to wait at all to be seen. The staff was friendly and accomodating. The office is clean and modern. My cleaning was fast and efficient. I also recieved a consultation on site for invisalign with an estimate. It was an easy, hassle free visit.

Bill Beecher
Great atmosphere! Super professional, kind and informative personnel. Very pleasant experience.

Jurgen May
Came for a consult. Johanna was very professional and very knowledgeable.
Awesome service.

Sean Milligan
Just had my first implant procedure the other day, I have to say I am pleased overall. The whole procedure took less than an hour and they were very professional. Only a few minor moments of discomfort other than that everything went find. Well worth the hour drive.

Ann Weller
My appointment was on time and ran smoothly. I appreciate the staff at Elite Smiles for making me feel welcome and comfortable.

Bryce Roderick
I was price shopping a different Quote as my procedure required a Dentist as well as an oral surgeon from a separate office and was pleasantly surprised that everything could be done at this office for less money. The office staff were all engaging, friendly and very professional!

Bob Heffner
I had my first visit today with Dr. Freeman and his staff for a consultation for dental implants. Everyone was very professional and informative and answered all my questions. My visit was pleasant.
2nd visit – had two implants put in and everything went smoothly and just as the staff said it would. No pain!

Joe Tillman
Excellent care with concern and everything explained.THANX ,as usual

Joseph Evans
Excellent and most professional service. Got the implant on a molar around a year ago. Very pleased. Like the modern equipment and updated technology. Never saw a scan before a cleaning and after. Pretty neat stuff.

Rich Perrotti
I love the entire staff at Elite Smiles – from Rhiannan who is so wonderful at the front desk – to the Doctors. I love Dr. Parikh-he was wonderful with my extraction and bone grafting. The hygienists-Joanne and Christine are fantastic! I highly recommend Elite Smiles to everyone.

Kathi Randolph
I was very happy with my cleaning done by Amy. The dentist came in and did an exam to check it all out. They took pictures to keep an eye and two of my teeth at this time. Good idea to see if anything develops.
I found out the best mouthwash and brushing of the teeth which is good for me. Thank you for the caring.

Geri Abernathy
I have always been the biggest chicken when it comes to a dentist. Delayed care due to the fear….and the cost. I no longer dread going to the dentist. Everyone there is super, Dr. Freeman is amazing and I would not go anywhere else. You will NOT be disappointed.
Update: No Pain Shots Alert!!!! Shots are the scariest part of going to the dentist besides the cost. Had a filling today in a back bottom tooth by Dr. Nisarg Parikh D.D.S. at Elite Smiles!!!! I have NEVER EVER had a shot that I did not feel. Amazing!!! That has always been my biggest fear. Didn't even feel it going into my gum!! My fear is over. My dread is over. His Assistant Carrie is amazing as well!! You'll never go anywhere else!!

Michelle Milazzo
Clean and relaxing environment, free refreshments, friendly and knowledgeable staff. They recommend procedures without trying to pressure you into having anything done. They offer a welcome gift for new patients. They sometimes send promotions in the mail to get free whitening, which I was able to utilize. I will use them again.

Ed Ronsman
Extremely happy with Elite Smiles. Very friendly staff and upfront about fees and costs. Would highly recommend

Ray Cherhoniak
The staff at Elite Smiles is outstanding! The receptionist, Tiffany, Amy and Dr. Freeman all greeted me with a smile and were very professional in providing the best dental care experience possible. Everyone appeared to enjoy what they were doing and made the entire visit a positive experience. They make a great team! Thank you Dr. Freeman and staff for doing such a great job!!!

Shanna Webb
I loved my entire experience at Elite Smiles! The staff was so very friendly and Amy, the hygienist that cleaned my teeth, was extremely knowledgeable and gentle. She really made me feel comfortable and put my nerves at ease! In addition, Dr. Freeman was professional, kind and honest. Overall, the experience was amazing and I would highly recommend this office to anyone.

Heather Cobaugh
The best dentist office ever. It is clean, cheerful, and low key. Amy is the best dental hygienist. She always gets my teeth clean without causing any pain or sensitivity. Dr. Freeman is supportive and gentle. No waiting in the office because they schedule appropriately. I actually don't mind going to the dentist.

David hancock
Amazing staff! I went in for a crown and was done in less than 2 hours. The staff was amazing and I've never felt more comfortable at a dentist office. Dr. Freeman is top notch and you can tell he loves what he does. I highly recommend this office!

Laura Thompson
New hygienist, Christina, is great! Love this place.

Athena Ballas
Best dental experience ever!,

Kathleen Vernon
I am new to this area and had bad tooth pain. I called and they got me right in to evaluate problem tooth. This office has the most state of the art xray machines and cameras I have ever seen which showed me in detail what was wrong versus what I perceived was wrong. I thought I would need expensive surgical work from a previous hometown doctor workup, but it turns out they can save my fractured tooth with a crown and see if this corrects the problem with a conservative approach. They printed out a plan for my other problems that showed up on digital scans and I can budget that work for the future. I am lucky to have dental insurance that helps me in this decision.
No pressure from doctor, just the facts shown on computer screen magnified so I felt reassured as I have major justified trust problems with dentists from past bad experiences. I caused most of my current problems from years of putting off dental visits from real fear of pain and anxiety.
My dental hygienist did an outstanding job on teeth cleaning and evaluation prior to doctor coming in and was so friendly and calming which made my visit a great experience.
If you are reading this review, then you are doing what I did prior to deciding which practice to choose off your insurance list of in network doctor's or maybe have no insurance and are worried about making the right choice. I hope my review helps you. Prior independent reviews helped me to try this practice. Do your research. Good luck.

brandon shindler
Elite Smiles Dentistry is a top of the line facility. From the office, to the equipment, to the staff.. Elite Smiles is in a league of their own. With a very knowledgeable staff who genuinely cares about their patients.. It's clear these people care about what they do and the impact they have on their clients. The dental hygienist (Amy) is one of the sweetest and most caring people I've ever encountered. Because of her sincerity and consistent approach to the patient care she delivers, along with the rest of the staff, not to mention the beautiful office.. I no longer dread going to the Dentist! I will continue to use Elite Smiles for all of my future dental needs.

Dawn Hagel
Used to be afraid of the dentist, until this place! Gotta say all the reviews are honest and truthful, they are awesome here. I drive from Fernandina Beach to St. Augustine an hour drive just to have my dental work done and it's worth it!

Amy
The office is very nice,warm, and inviting. All of the equipment is up to date. They even have coffee, bottled water, and snacks 🙂 Dr Freeman and his staff are top notch!

Amanda Smith
I love the staff here everyone is very nice and welcoming! Amy has been cleaning my teeth for years! She's the sweetest person! Always in time!!! I highly recommend!!

Kaleigh Tibbs
Great experience. The staff is very friendly and knowledgable. I Will be referring family and friends to this dentist.😀

Jes Bohn
Elite smiles is everything you want in dentistry, easy to schedule efficient and professional. Amy is thorough and knowledgeable not to mention very personable. I recommend them for any of your dental needs

Curlygrl Jax
Was looking at options for a dental implant. Liked the Web site and that they also perform general dentistry. Tiffany, Irene and Amy are so friendly and professional. Dr. Freeman was very up front about my options and I appreciated his honesty about my situation. Husband loves them too! Glad to have found our new dentist!

Rick Jarvis
Amy is the gentlest of dental hygienists. I will no one else clean my teeth!